FCHS Annual Lift-a-thon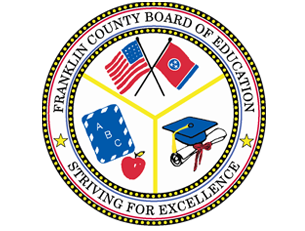 ---
A Message from Head Coach Justin Cunningham...
As the Head Coach of the Franklin Co football program, I am very excited about the upcoming 2021 season. We have such great passion for what we do and we are surrounded by great people within the Rebel Family. The demands of our athletes and the preparation needed to be great in the classroom, on the field, and in the community, take real dedication and commitment. Franklin Co football is a growing program with a bright future and each year more players want to be part of the program. My staff and I are hard at work each day planning, training, and preparing our student-athletes for the rigors we face in the upcoming year.
The goal for this season is to have a winning record and be competitive in every game that we play. The goals we hope to accomplish as players, coaches, and a program takes vision, commitment, and resources. The large majority of our program's funding continues to be generated from the players, their parents, and the support and generosity within the Rebel community. This supporting cast is a critical part of the success of our program. We are doing our annual lift-a-thon to raise enough to support our program and our budgeted expenses for the upcoming year. If you wish to sponsor a player at $.10 per pound your donation would be $10.00, $.25 per pound would be $25.00, and so on and so forth. Along with my staff, I would like to personally thank everyone for supporting our program and invite each of you to a game this year.
Thank you for supporting the Franklin Co Rebel Football team.
Coach Justin Cunningham
Click here to sponsor a player and support FCHS Annual Lift-a-thon.