TSBA South Central Fall District Meeting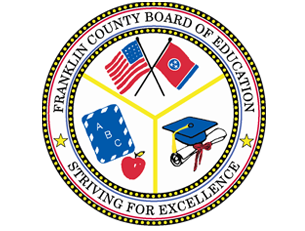 ---
TSBA South Central Fall District Meeting
The Tennessee School Boards Association (TSBA) hosted the South Central Fall District Webinar on September 24. "TSBA's Fall District Meetings give our staff the opportunity to hear directly from our members on important issues. We get a chance to understand their concerns and provide them with relevant information and the support necessary to make the best decisions for the children in their communities during the school year," said TSBA Executive Director Dr. Tammy Grissom. During the webinar, members of local boards of education and superintendents from the region participated in a survey where they expressed their opinions on a number of issues for the upcoming General Assembly.
AREA SCHOOL VOLUNTEER HONORED
Each year TSBA honors one school volunteer from each of its nine districts who have distinguished themselves by demonstrating exceptional commitment to volunteerism in a local school district. The district winner has exhibited exemplary leadership, creativity, cooperation and hard work in their service to a school. One of those nine volunteers will win the statewide School Volunteer Recognition Award to be presented at the TSBA Annual Convention in November, which will include a $1,000 grant to the school of their choice. The 2020 South Central District Volunteer Recognition Award winner is Brian Buttrey of Hickman County. Brian was a huge help with the COVID-19 efforts. He helped to provide and deliver thousands of meals to families. He delivered the maximum amount of meals that would fit in his vehicle every day that meals were provided by the school system. Brian was a dedicated volunteer during the emergency.
AREA BOARD MEMBERS EARN HONORS
Several South Central District school board members earned TSBA Boardsmanship Awards in 2020. The awards are presented to individual board members who have achieved one of five levels of boardsmanship standards over the past year. The program is designed to recognize school board members for participation in board activities beyond the local level through a commitment to training, willingness to participate in workshops and a volunteer spirit. The Boardsmanship Award honors not only the quantity, but also the quality of participation. Levels I-IV are given at Fall District Meetings, while Level V Boardsmanship is awarded at the association's annual convention in November. South Central District board members who were honored for their achievements this year were:
LEVEL I
Dan Reed, Bedford County
Steve Gianakos, Hickman County
Derek Cotham, Lewis County
Johnny Clayton, Lewis County
LEVEL II
Linda M. Jones, Franklin County
Prater Powell, Manchester
LEVEL III
Sandra Klonaris, Coffee County
Sara Leichty, Franklin County
Julie Keny Cathey, Marshall County
LEVEL IV
David Brown, Bedford County
Brian Crews, Bedford County
A statewide, nonprofit organization, the Tennessee School Boards Association is a federation of all the state's school boards. TSBA's mission is to assist school boards in effectively governing school districts. Through the years, TSBA has helped school boards and their members reach their highest potential through Association programs, meetings and services. TSBA also provides school board members a collective voice in matters of legislation and public education concerns. For more information about TSBA, visit our website at: www.tsba.net.