Academic Summer Camp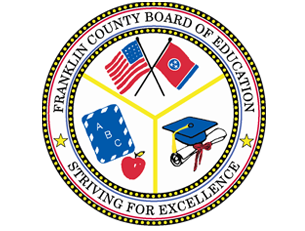 ---
Franklin County K-7 Parents,
Franklin County will be providing an academic summer camp for students who are currently in grades K-7. This camp will be taught by certified teachers and will tentatively be held June 7 - July 1, Monday-Thursday, from 8am-3pm each day. Students will receive instruction in reading, math, and STEM (Science Technology Engineering Math). Students will also be provided an hour of physical activity and will receive breakfast, lunch, and a snack every day. Bus transportation will be provided for students if needed.
If you are interested in FC Academic Summer Camp, please complete the online form found at bit.ly/FCAcademicSummerCamp. The form can also be found on the district website at www.fcstn.net and on the Franklin County, TN School District Facebook page. This is not a final enrollment form. It is only to gauge interest for planning purposes as availability is limited. Students will be chosen first based on state-mandated criteria, then on available seats. Please complete all required components and indicate if you are interested in your student attending camp this summer. Additional information will be provided to those who express interest in attending. Please complete one form per K-7 student. Contact Kim Tucker or Leah Harrell at 931-967-0626 with any questions.
Thank you!
Franklin County Schools